Posted by Jessie | May 24, 2013 | 6 Comments
"Why didn't you call me? You could have come with us!" My neighbor's face was furrowed with concern, and mine was furrowed with confusion. It took me a moment to figure out what she was referring too—ward temple night. I had seen her, and many members of the ward, when we met together on Friday night to do a session at the temple. Flustered by her concern, I stumbled over my response: "I came straight from work; no, actually I picked up someone else and brought her but her husband took her home; um, well, I always go by myself." She sighed and walked off down the hallway of the church, as baffled by my reaction to her concern as I was by her attempt to reach out to me. You see, I always go to the temple by myself. In fact, I prefer to attend alone and had almost not gone to ward temple night. I debated going for weeks beforehand, and I'm still not sure why I feel so uncomfortable being in the temple with people I know. Read more
Posted by Catherine A. | May 23, 2013 | 5 Comments
After leaving for work last Friday, my husband sent me a brief text. "Sister Monson passed away this morning." I was surprised. I think most of us were. The papers said after several weeks of being in the hospital, she passed away peacefully, surrounded by family. She was 85.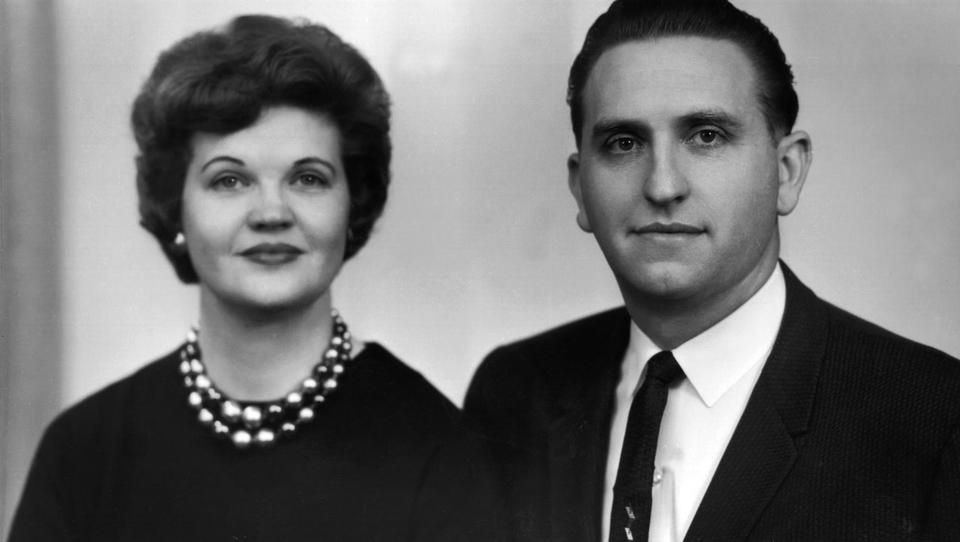 Her daughter, Ann M. Dibb, told the Deseret News that President Monson said to Frances the day before her passing, "Tomorrow is May 17. It's my father's birthday, and it's your father's birthday." Ann said her heart skipped a beat. "I thought, 'Who knows what's going to happen tomorrow?' …That was an indication to me. It's been almost 60 years since my mother has been with her father. It was time that they welcomed her home."
While Sister Monson managed to stay out of the spotlight, we were not unaware of her presence, and her grounding influence on her family and husband.
Today at noon, loved ones and admirers will gather at Temple Square to remember her life. I've spent some time today learning about her, wanting to know the heart of a woman who could offer such incredible support to a man who spent his lifetime in high-profile church service. Read more
Posted by Shelah | May 17, 2013 | No Comments
We love the thoughtful interviews that the Mormon Women Project publishes every week. Some weeks they make us laugh, other weeks they warm our hearts, sometimes they make us cry, and they always make us think deeply about what it means to be a woman in this worldwide church. So we are thrilled to announce that MWP has just published their first book, Sisters Abroad: Interviews from the Mormon Women Project. The book, edited by Neylan McBaine and with an introduction by Silvia Allred, includes thirteen portraits of Mormon women from all around the world.
Also, for those within driving distance of Logan, the Mormon Women Project is hosting a salon on June 1st in Logan, Utah. The event, called "Women As Co-Creators With God" will be held at 7pm in Providence, Utah and will feature Laura Wolford, Ronda Callister, and Krisanne Hastings Knudsen. You can register here.
Posted by Shelah | May 17, 2013 | 5 Comments
We just read that Frances B. Monson, wife of our beloved prophet, passed away this morning. We all know that the wives of our church leaders make great sacrifices and are influential in their own right. Do you have any special memories of Sister Monson or of the wives of our past prophets? Please share them here.
Posted by Sandra | May 14, 2013 | 4 Comments
I have a thing for place. I'm a bit fastidious about the arrangement of things, and the locations where things are set in. Now don't get me wrong, I clutter up with the best of them (my specialty being piles of books at my desk). But I am fond of the notion of deliberate positioning. At home I may shuffle around the artwork and tschotskes to get everything in a just the right order. (I've been known to cock the wooden raven on the piano at a 45 degree angle to the look just right and I'm finicky about hanging pictures is particular groupings and arrangements down to the centimeter.) I attempt to order my kitchen into stations for efficiency. When planning for family pictures I thoughtfully cull through places that mean something: a park we frequent regularly, a telling landmark of the area we live in, or some place that served as a setting for some happy past memory. I realize this marks me as a sentimentalist, so be it. This fixation with fixation may just be one of my personal quirks of an appetite for control. That too. However, I'll bet any real estate agent in the audience would say an "Amen!" when I advocate for location, location, location. Read more
keep looking »