Last Saturday I volunteered at Salt Lake City's Color Run. The happiest 5K run on the planet. Volunteers splashed powdered color on runners wearing tutus, rainbow headbands, and striped socks. It was pretty incredible to watch.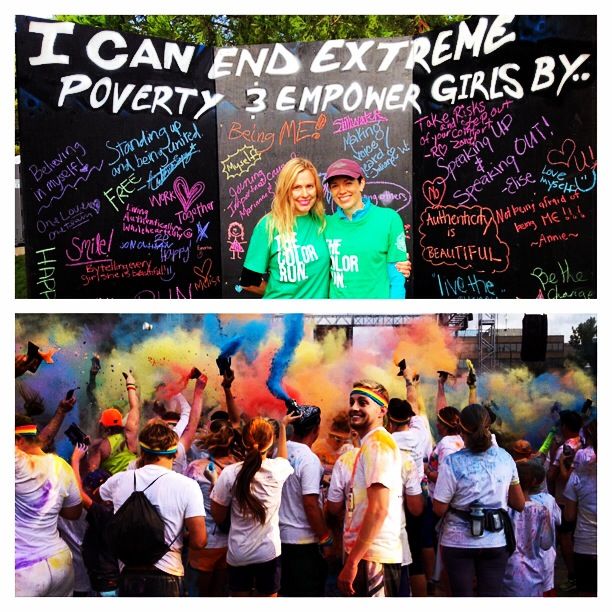 The run benefited two charities.  Global Citizen – a movement, website, and app invested in ending extreme world poverty, and UN Women of Utah – an organization working to help women and children in a variety of ways including refugee services, eliminating prostitution, and advocating education for girls in Africa.
My friend, Nikki (pictured above) is the go-to girl for both. Years ago, through the International Refugee Committee,  she connected me to a Sudanese family that I spent time with during my college years, helping them acclimate to a new life in the United States.
Saturday was the first time in years I've volunteered somewhere beyond math facts and reading at the elementary school. And it got me thinking. When I do have a little more time, as kids go to school, and life cracks open a bit, how will I spend it?
My interest was piqued when a friend shared a FAIR talk with me, given by Sharon Eubank, director of LDS Charities. I thought it interesting that she was asked to talk on a subject unrelated (so I thought) to her work. A topic that has worn us out of late: Women in the Church. Continue reading →