I was sitting in sharing time last Sunday, surrounded by my class of nine year old girls, when a member of our primary presidency brought out this painting.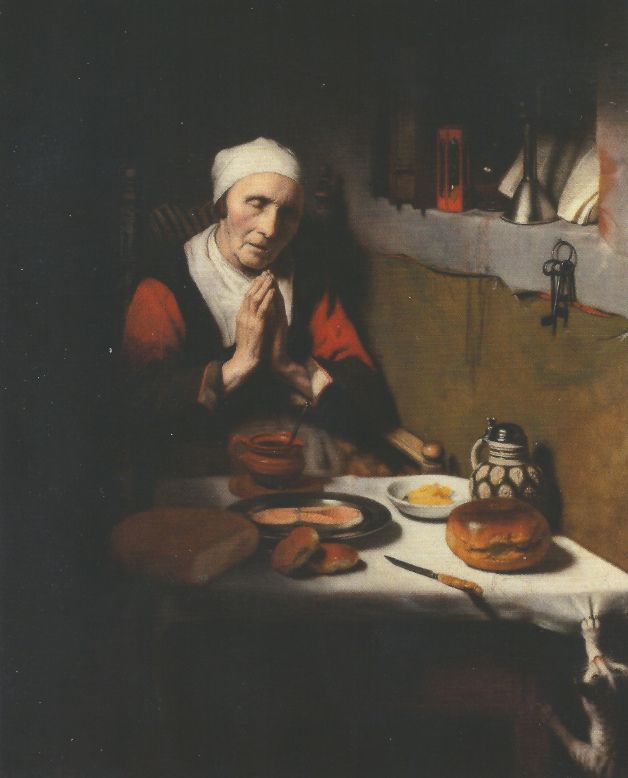 It's by Nicolaes Maes. A Dutch painter from the Golden Age who studied in Rembrandt's studio. In his best period, from 1655 to 1665, he devoted himself to capturing the domestic. He painted life-size figures with deep, glowing color schemes and some of his art now hangs in Buckingham Palace.
This piece is called Prayer Without End.
I studied it as this thoughtful sister taught. And the more I looked, the more I found to love. The more I wanted to know this woman in prayer.
I loved… Continue reading →